26 march 2019 – Leiden, the netherlands
I'm excited: my last trip was nearly a year ago but in a couple of weeks I'll be off again!
My plan is to visit Colombia for nearly three weeks and then sail to Panama to fly back from Panama City. Colombia has been on my destination list for a couple of years now, but I the final decision was made just a short while ago as I bought the ticket.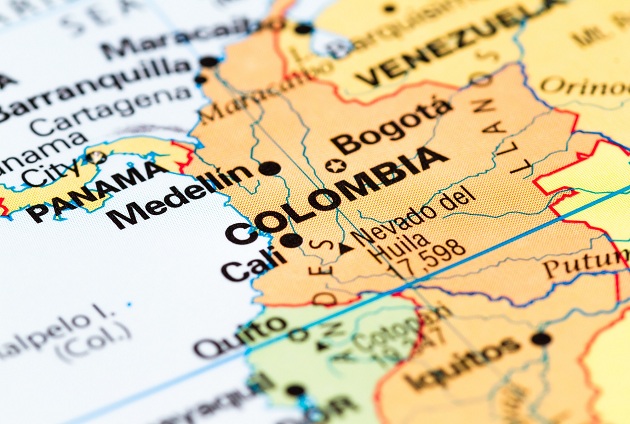 Day 1-2: Bogota
As usual, I don't travel with a fixed itinerary: I much rather have the freedom to change my plans on the fly. However, when I start planning I usually find way too many fun things I want to do and way too many places I want to visit. So to keep my sanity (and avoid getting caught on a beautiful but remote island with no way to leave but on that weekly ferry), I often make a global schedule in advance: here it is.
Oh, I know many of you have visited Colombia before or have friends or family living there, if you have any suggestions, tips or advice, please feel free to do so!
For obvious reasons, my trip will start in Bogota. I would love to do a bike tour through the various part of the city and walk through the colonial neigbourhood known as La Candelaria. Depending on the weather (and the crowds this close to Semana Santa) I might climb up to Cerro Monserrate from a beautiful view of the city of see its ancient treasures in the Museo del Oro. For the nights, I'll just have to see who I meet and how tired I am after the flight 🙂
Day 3-5: Villa de Leyva – San Gil
From Bogota I want to head north and get off the bus at Villa de Leyva, an exquisite colonial village complete with charming whitewashed houses and cobblestone avenues. Travelling further north from there I hope to reach San Gil in the evening. San Gil is the adventure tourism capital of Colombia and I hope do either some paragliding, caving, white water rafting and/or if time and weather allow, a mountain bike ride down towards the nearby village of Barichara, supposedly like Villa de Leyva before a classical example of colonial Colombian architecture.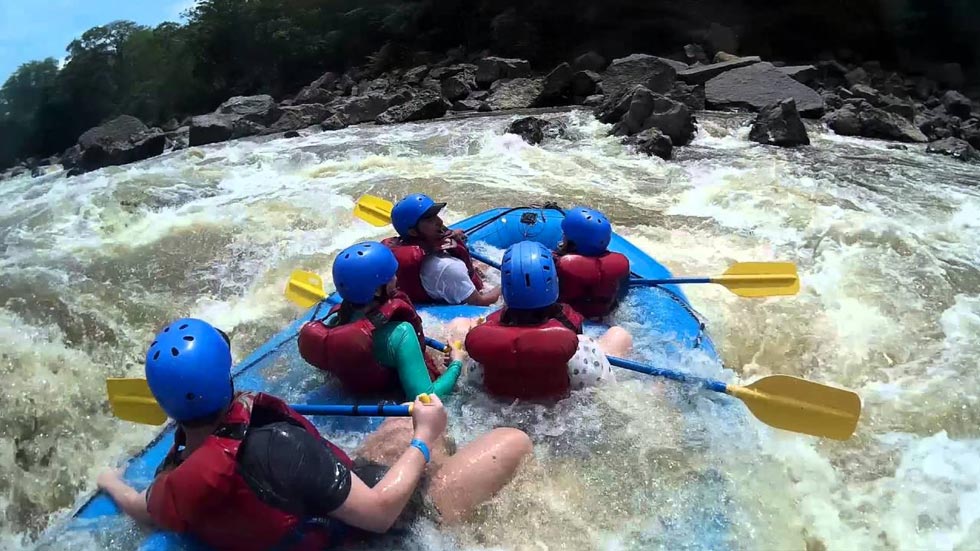 Day 6-8: Cali
Hoping to catch a bus to Bucaramanga and then a flight on to Cali, I hope to immerse myself in the local nightlife and perhaps dance some salsa and reggeaton after a hike up to de las Tres Cruces, the three crosses that tower over the city.  And perhaps a bit of relaxing after a few days of travel and high adventure 🙂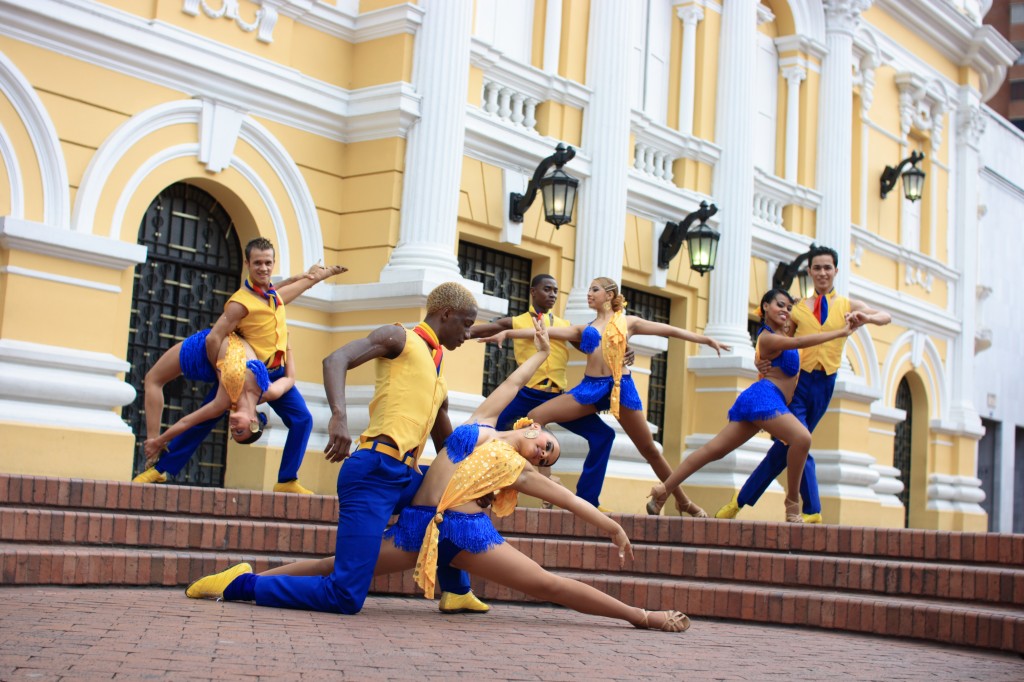 Day 9-10: Salento
They say a trip in Colombia is not complete until you've seen the coffee farms and oil palms around the Zona Cafetara and Cocora Valley near Salento. A day of hiking or perhaps cycling ending in a nice cup of hot tea (no coffee for me, hate the stuff) and reinvigorating myself with some natural vibes after a couple of sultry city days.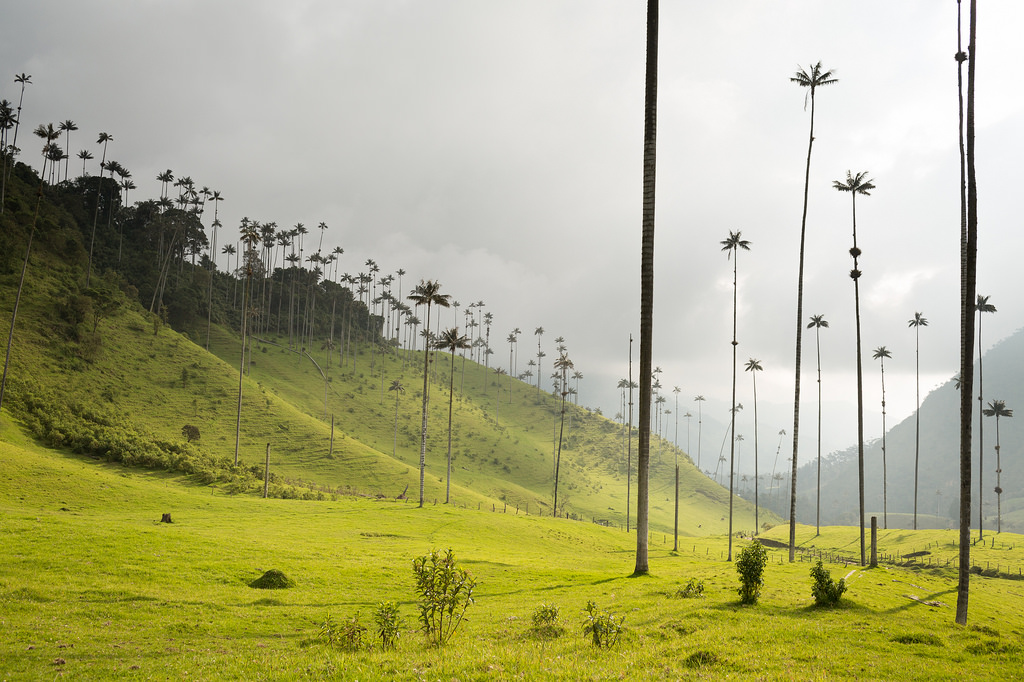 Day 11-12: Medellin
Just a couple of hours driving north of the Cocora Valley lies the most happening city of Colombia, and former home base of the infamous Pablo Escobar: Medellin. I would love to see the street art in its quaint neighbourhoods, ride around on the metrocable and ascend on the escaleras electricas in La Comuna 13. And perhaps, get a real good view of the city by flying over it with a parasail. And if I have some energy left, hit the town for a good night out!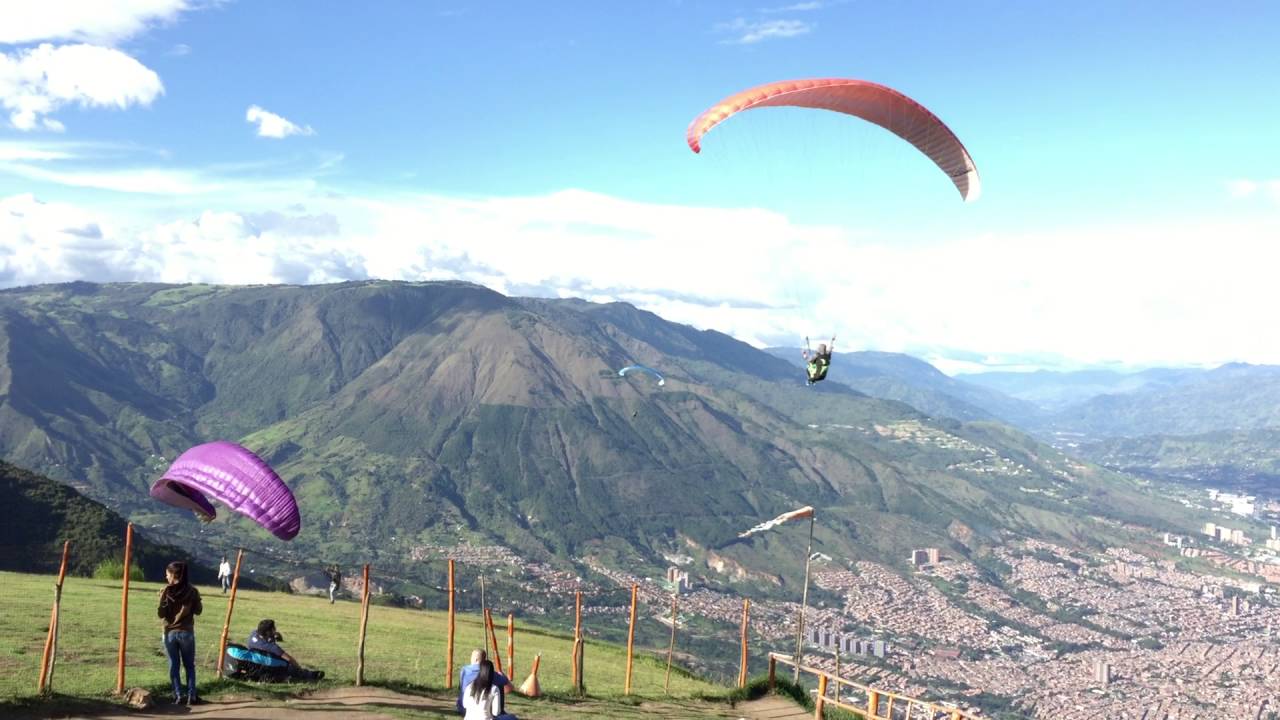 Day 13-17: Santa Marta & Ciudad Perdida
From Medellin I'm hoping to catch a flight to Santa Marta on the Caribbean Coast. From there I hope to get to Tanganga to preparer for a four day hike towards the mysterious Ciudad Perdida. Only re-discovered in 1976 this 'lost city' was built 600 years before Macchu Picchu and is only reachable on foot by an arduous four day trek through the mountainous jungle of Parque Nacional Sierra Nevada de Santa Marta. I'm hoping to encounter torrential downpours, river crossings, ancient stones and beautiful jungle vistas.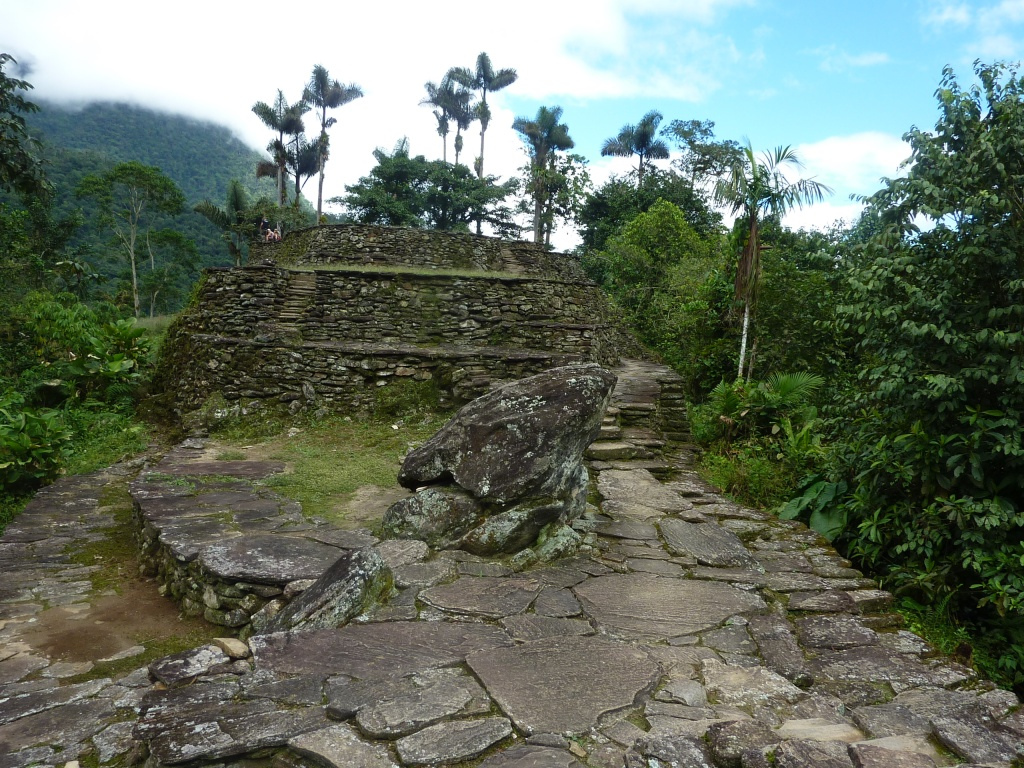 Day 18-20: Cartegena
From Santa Marta its then west along the coast towards the ancient fortified port of Cartegena, the original Spanish strongpoint for the whole of South America. I hope to wander its alleys and soak in its sun and bask in its perennial sweltering temperatures, sipping a cool drink on a shadowed patio while nibbling some local delicacies. If time allows and fancy strikes, I would perhaps try a side trip to the tranquil and relaxed Minca to sample the local hammocks.
Day 21-25: Sailing trip via San Blas to Panama City
By now I'm almost three weeks gone and by now its time to think about heading back. From Cartegena I hope to jump on one of the many sailing trips going between that city and Panama, being the much safer and convenient way to cross the border between these two coutries. This sailing trip also has the advantage of cruising leisurely past the hundreds of islands of the San Blas archipelago: a veritable paradise of small coconut-palm dotted sandy islands and a local tribe of fishermen who still regard it as their country. I'm hoping to catch up on some sleep and some reading on these trips while enjoying roasted fish, coconut milk and the occasional chilled bottle of rum.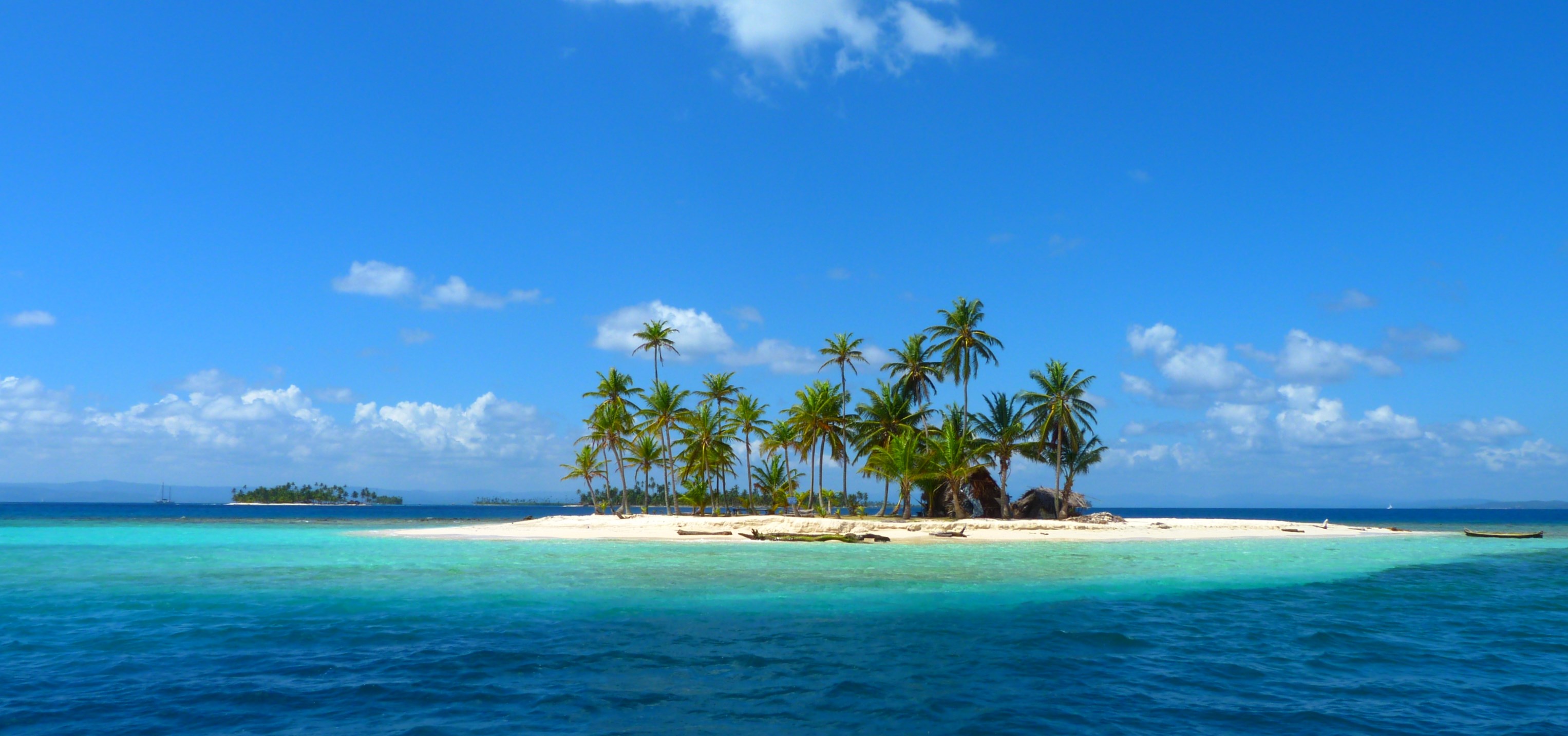 The End
That's about it for now: back to get home and catch up on all of your stories! Ideas, tips, advice? Let me know below or send me a message.